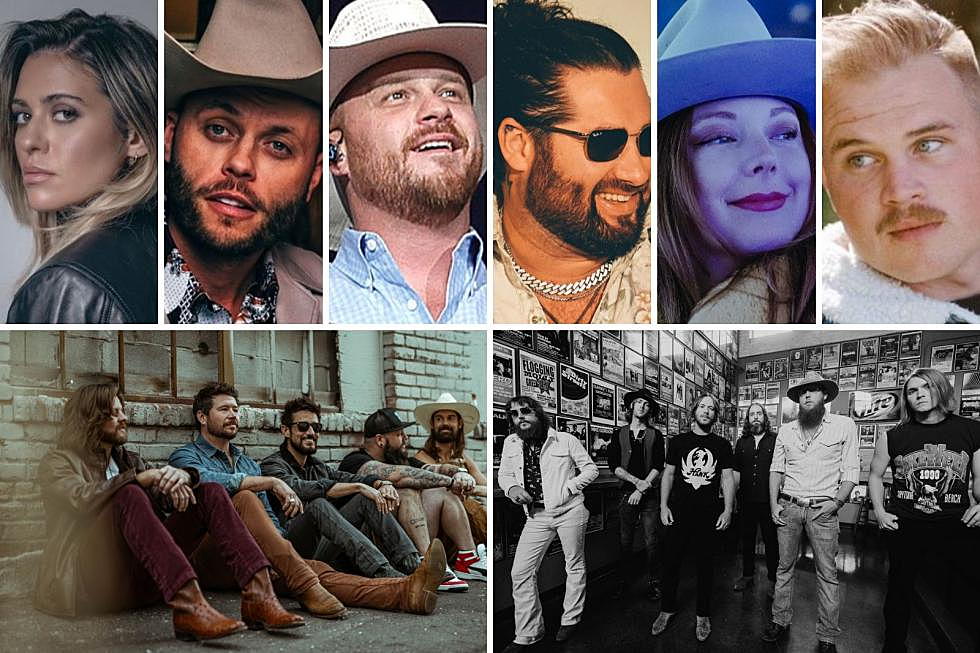 Top 40: These are the Biggest Songs of '22 at Radio Texas, LIVE!
Look out, y'all. Here comes 2023. For nearly 12 years now, Radio Texas, LIVE! has had the distinct honor of being one of the few radio programs to consistently bring some great and woefully under-served artists and their songs to country radio every Saturday night.

Did you know that of our 16 affiliates, 14 of them rarely -- if ever -- play Texas and Red Dirt music outside of our show? We take the utmost pride in being trusted to bring the best in Texas and Red Dirt to radio audiences across the U.S., especially in areas where folks might not get access to it otherwise.
So, what were our most played songs of 2022?
Between the Radio Texas, LIVE! mobile app that has streamed non-stop Texas and Red Dirt music since its inception in 2019, and our live show every Saturday night, these were our most-spun songs of 2022.
Download the Radio Texas, LIVE! app for IOS here, or for ANDROID here.
Oh, before you go and get bent out of shape because your favorite song isn't on our list, or high enough on our list, take a deep breath. Each song's position is based on spins on our show and through our app.
If your favorite song wasn't released 'til June, there's a good chance it landed lower than you'd like. Songs that landed higher were likely released toward the beginning of the year, or at the end of 2021, which means they had a few more months to rack up spins.
40. Jon Wolfe "A Cowgirl Like You"
39. Jacob Stelly "Johnny Walker"
38. Mike Ryan "Die Runnin'"
37. Adam Hood featuring Miranda Lambert "Harder Stuff"
36. Parker McCollum "Handle On You"
35. Aaron Watson "The Old Man Said"
34. Sunny Sweeney "Easy as Hello"
33. Flatland Cavalry "A Cowboy Knows How"
32. Kaitlin Butts "It Won't Always Be This Way"
31. Cody Jinks "Hurt You"
30. Cody Johnson "Til You Can't"
29. Josh Abbott Band & Flatland Cavalry "Don't it Make You Wanna Dance"
28. Slade Coulter "Hang Me Out To Dry"
27. The Wilder Blue "Wave Dancer"
26. Ian Munsick and Cody Johnson "Long Live Cowgirls"
25. Randy Rogers Band "Nothing But Love Songs"
24. Zach Bryan "Burn, Burn, Burn"
23. Cody Johnson "Human"
22. Corey Kent "Wild as Her"
21. Randy Rogers Band "Picture Frames"
20. Morgan Wade "Take Me Away"
19. Pecos & The Rooftops "Last Night's Lashes"
18. Wade Bowen "Where Phones Don't Work"
17. Whiskey Myers "Bad Medicine"
16. Muscadine Bloodline "Me and You"
15. American Aquarium "All I Needed"
14. Koe Wetzel "Creeps"
13. Zach Bryan "Something in The Orange"
12. Kaitlin Butts "Blood"
11. Charley Crockett "The Man From Waco"
10. Paul Cauthen "Country AF"
9. Cody Johnson "She's Acting Single"
8. Shane Smith and the Saints "Humming Bird"
7. Aaron Watson "Unwanted Man"
6. Mike and the Moonpies "Hour on the Hour"
5. Cody Jinks "Like a Hurricane"
4. Koe Wetzel "April Showers"
3. Flatland Cavalry "Gettin' By"
2. William Clark Green "All You Got"
1. Whiskey Myers "John Wayne"
Another great year for Texas / Red Dirt music. Thanks for all your support in '22 and remember that our mobile app makes a great last minute Christmas gift for someone you love.
Download the Radio Texas, LIVE! ANDROID, or IOS app, and use it to continuously stream  all the best Texas and Red Dirt imaginable without commercials, 24/7. Be sure to give my podcast a listen, Buddy Logan's Aircheck is available to stream or download on Spotify, Google, Tunein, anywhere fine podcasts can be found.
More From Radio Texas Live