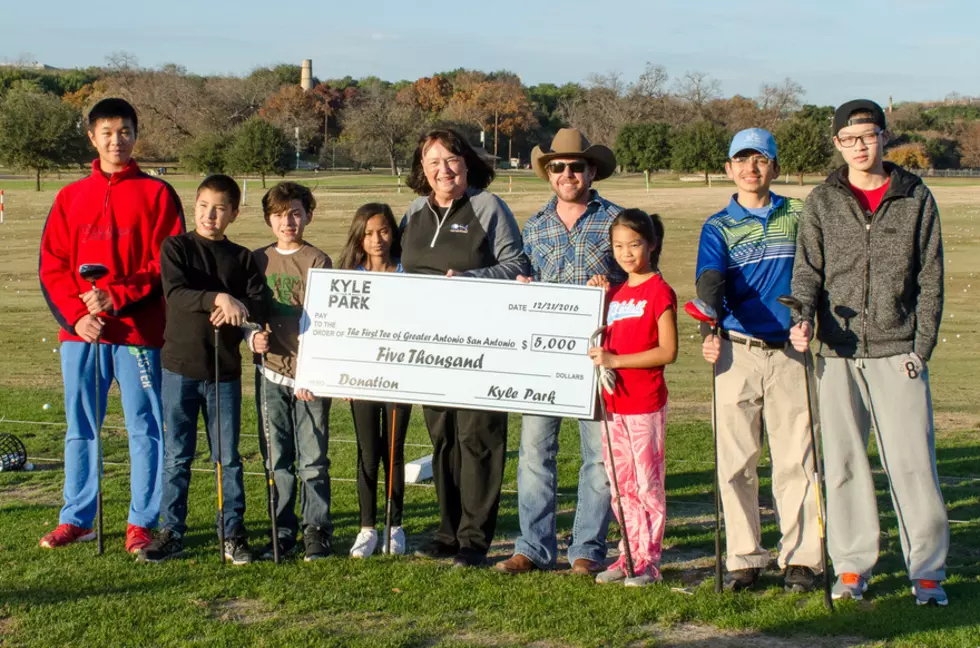 Kyle Park Partners with The First Tee of Greater San Antonio
Courtesy of Kyle Park
December 21, 2016 was the first official Kyle Park Day at Polo Field Golf Center in San Antonio, TX. The singer, songwriter, and avid golfer stopped in to play a set of songs, hit a few golf balls with kids, and present a donation to The First Tee of Greater San Antonio.
Park's contribution is a result of his inaugural charity golf tournament last summer in Concan at The Golf Club of Texas. The donation will help impact the lives of San Antonio area youth by providing educational programs that build character, instill life-enhancing values and promote healthy choices through the game of golf.
What is The First Tee of Greater San Antonio?
Serving as one of 200 chapters around the country and in select international locations. it's been a staple in the San Antonio area since 2000, more than 40,000 young people are impacted each year in our community through chapter programs and The First Tee National School Program. The golf-based programs are focused on building character through The First Tee Nine Core Values: honesty, integrity, sportsmanship, respect, confidence, responsibility, perseverance, courtesy, and judgment.  The home base is located at the Polo Field Golf Center, 915 E. Mulberry Avenue, San Antonio, Texas, 78212.
More From Radio Texas Live