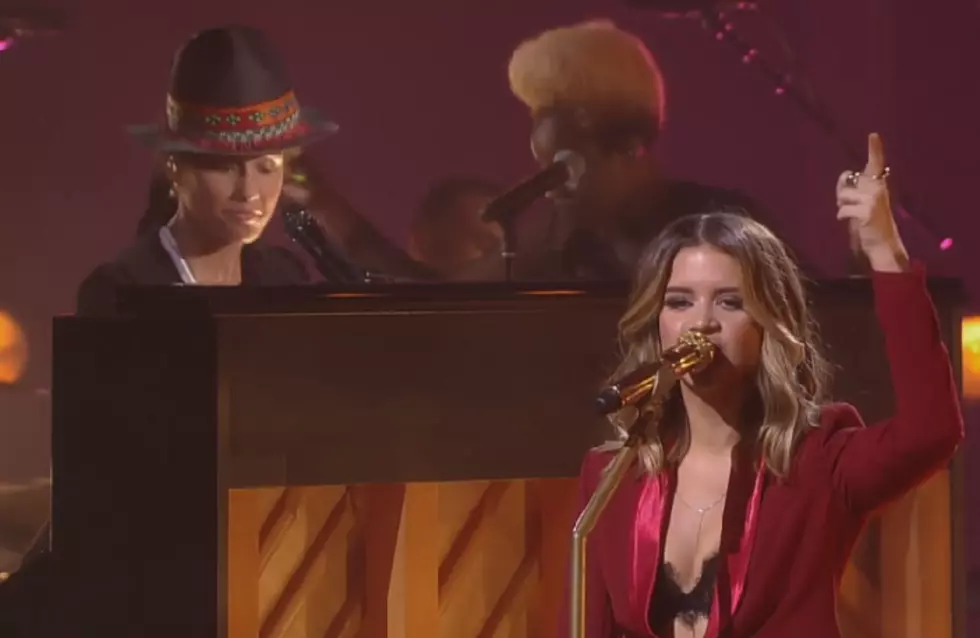 Maren Morris, Alicia Keys Tag-Team '80s Mercedes' on 'CMT Crossroads'
CMT
Maren Morris and Alicia Keys collaborate on a new version of "80s Mercedes," as part of CMT Crossroads' current season.
"It's been really fun to just jump into each other's world," Keys told Rolling Stone Country. "Really, it feels seamless, too. It doesn't feel like two worlds; it feels like one."
Alicia Keys and Maren Morris' episode premieres December 2nd on CMT, rounding out a year that's also seen CMT Crossroads performances by Jennifer Nettles and Cheap Trick, Luke Bryan and Jason Derulo, Thomas Rhett and Nick Jonas, and Charles Kelley and Rob Thomas.
More From Radio Texas Live