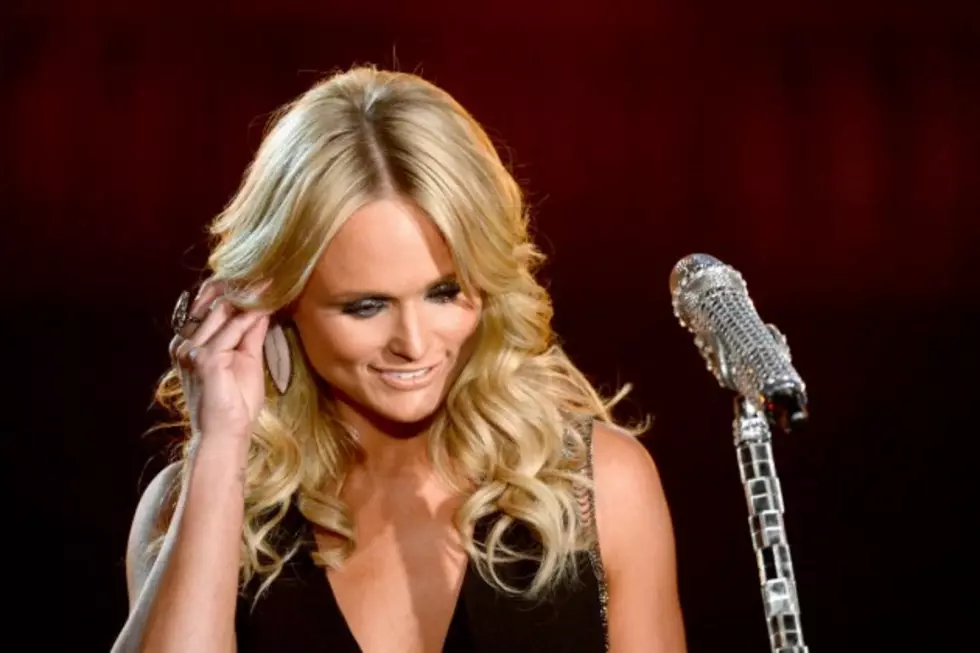 Miranda Lambert To Launch New Line Of Pet Accessories
Kevork Djansezian, Getty Images
As someone who does her very best to help stop puppy nudity, and has been known to spend more than a comfortable amount of her disposable income on doggie outfits, this Miranda Lambert news made me giddy. And want to go shopping immediately.
Lambert has teamed up with with company Petmate to create her own line of pet swag.  The product line is being introduced at the Global Pet Expo which is taking place this week (March 16-18) in Orlando, Florida.
"The creation of MuttNation is a dream come true. It's an extension of me and my mom's love for all dogs and our goal of helping every dog find a happy, loving home," says Miranda. "We are beyond thrilled to have Petmate as a committed and trustworthy partner that shares that same vision. There are millions of beautiful dogs looking for homes and it is our hope that in addition to raising money, we will raise awareness to the joy of adopting a shelter pet."
The new line will include items like bedding, collars, leashes, toys, apparel, feeding and watering products that will have a "country chic feel with a rock & roll flair".
Every purchase will help fund rescue and adoption programs Miranda and her mother's charity, MuttNation Foundation.
More From Radio Texas Live