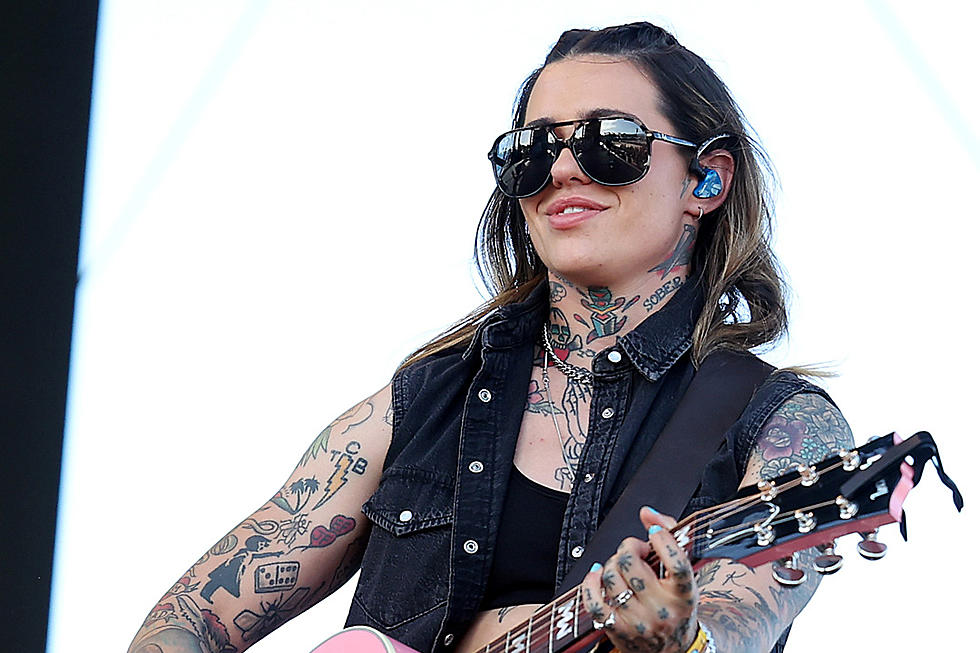 Morgan Wade Prepares for Double Mastectomy
Monica Schipper, Getty Images
Morgan Wade is set to undergo a double mastectomy this fall. The "Wilder Days" singer reveals that it's a preventative surgery she chose to have after a recent diagnosis.

On Instagram, Wade shared a headline from the New York Post's Page Six, telling fans that she has been diagnosed with a Rad51D gene mutation. According to the Memorial Sloan Kettering Cancer Center, the Rad51D gene helps prevent cancer, and a mutation causes it to stop working properly.
Per the MSKCC, a Rad51D mutation increases risk of ovarian cancer.
The National Institute of Health states that it's also associated with breast cancer.
Wade sources FacingOurRisk.org in sharing that women with a Rad51D gene mutation have a 20-40 percent lifetime risk for breast cancer.
Fellow country artists like Cassadee Pope and Lindsay Ell shared words of support in the comments section of Wade's IG post.
"You're strong. Respect," writes Jason Isbell.
"You're a bada--," says Maren Morris.
Wade added her own comment, indicating not everyone has been supportive of her choice.
"Thank you all so much for the love. I feel so blessed to have so much support. "To those of you who are upset (I don't understand why) that I am taking preventative measures - please don't waste your time. I want a long healthy life. That's why I'm doing this. I am not excited to chop off parts of my body. I am not excited to be laying in a bed for a bit recovering. But I am happy to know that after November I will have peace of mind. I am in the hands of a great doctor / plastic surgeon. I am thankful for detecting this now. Much love to you all."
This summer, Wade is set to release her second studio album. Psychopath will drop on Aug. 25. The 28-year-old's Reckless album (2021) was widely hailed as one of the year's best upon its release.
These Country Stars Have Battled Cancer
So many of country music's biggest stars have battled cancer. Sadly some lost that battle. Here is a list of some of the country artists who've fought the disease.
More From Radio Texas Live