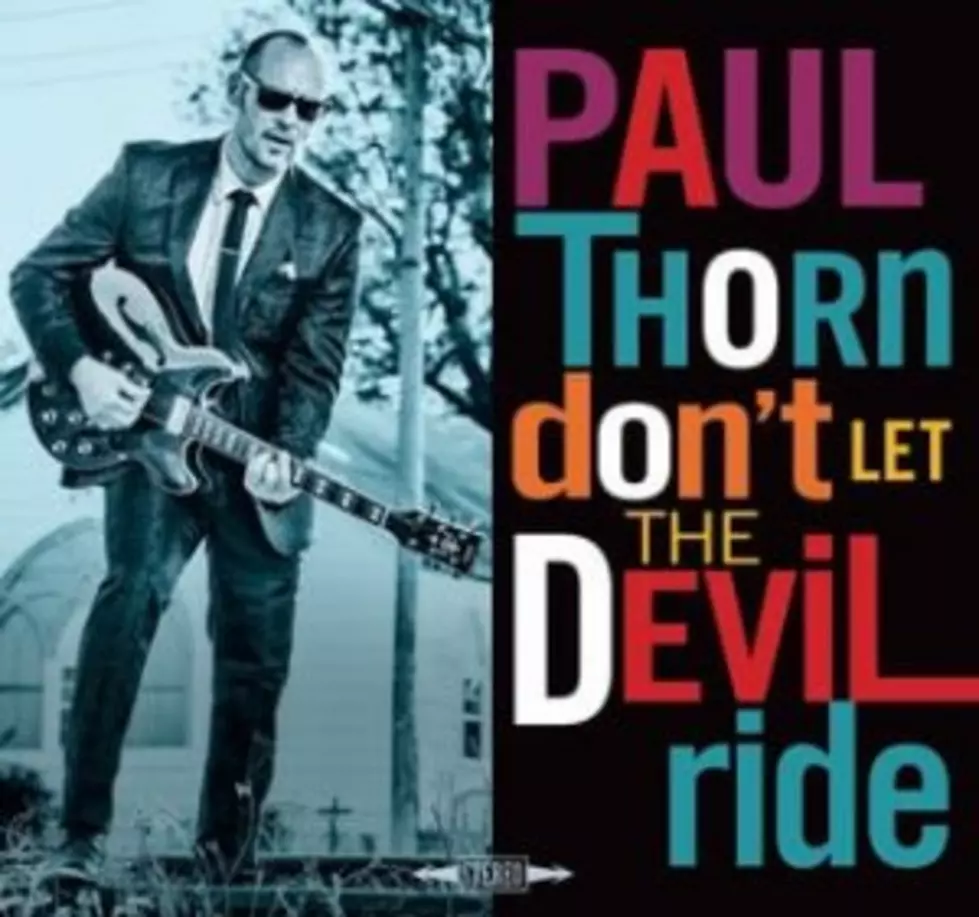 Paul Thorn Announces First-Ever Gospel Album 'Don't Let The Devil Ride'
Paul Thorn
Don't Let the Devil Ride, Paul Thorn's collection of soulful songs originally recorded by black southern gospel groups is coming.
Paul Thorn reclaims his past by celebrating the first music he was ever exposed to. Don't Let the Devil Ride combines strong influences stemming from Paul's life experiences and his earliest musical influence: gospel. Thorn spent his youth singing in his father's Pentecostal church. But his most memorable musical experiences were at an African American branch of his father's church, the Okolona Sunrise Church of Prophecy. "There might be ten people playing the tambourine, but the rhythm was locked in, and they'd let me play bass. I loved the Appalachian gospel of my parents' church, but it was a treat to play with those musicians." It's a good thing the music he heard there moved him, because he was forbidden to listen to popular music.

As a teen, Thorn acquired two records – by Elton John and Huey Lewis – but hid them in his closet so his father wouldn't find them. He got away with his un-churchlike ways until the day he was "disfellowshipped" by his father and the deacons when they discovered Paul had slept with his girlfriend. After stints in a chair factory, the National Guard, and as a boxer (including a match with Roberto Duran), Paul's music career was jump-started when he met Billy Maddox, who led him to write for the legendary Rick Hall, owner of FAME Studios, where Thorn cut his first demos. So, in another way, this album is about Thorn returning to where he began.
More From Radio Texas Live