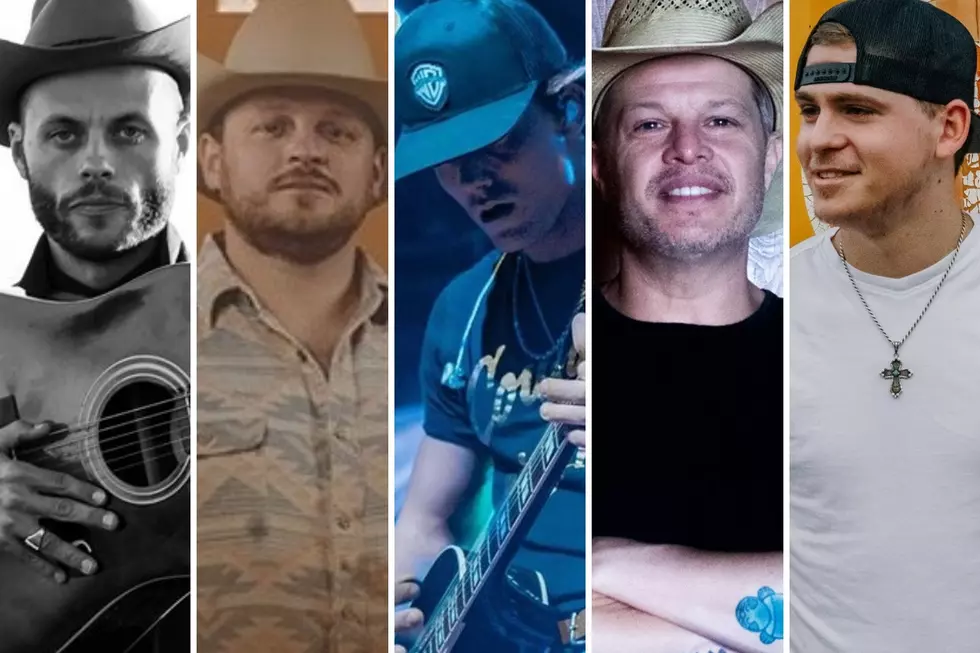 Red Dirt BBQ & Music Festival Tickets Are Back on Sale
Courtesy of
What a crazy few months it's been. Between the lock down and subsequent cancellation of everything, we are absolutely ready -- more than ever -- to party in downtown Tyler with y'all. Tickets to Red Dirt BBQ & Music Festival presented by i20 Dodge are back on sale, CLICK HERE TO BUY TICKETS.

Enter your number to get our free mobile app
Remember, Red Dirt will now be happening Sunday, October 11, in Downtown Tyler. All tickets purchased for the original date will be good for the rescheduled date. So if you bought your tickets back in February, you are golden.
Wednesday (June 10) tickets for 2020 Red Dirt BBQ & Music Festival tickets go back on sale at 10:00 AM right here. We're putting the exact same number of tickets on sale that we refunded for the new date. No more, no less. It's not that many, so if you want in, take advantage of this second chance as fast as you can.
Parker McCollum will headline this year's festival on the brick streets of Downtown Tyler. He'll be joined by Texas Country superstars Josh Abbott Band, who headlined the festival in 2014, along with Red Dirt legends Jason Boland and the Stragglers, Charley Crockett and East Texas native Chris Colston.
In 2020 the festival will feature a record 30 of Texas' best and most celebrated barbecue joints that will showcase their smoked meats to attendees.
Participating restaurants include: Stanley's Famous Pit BBQ (Tyler), Louie Mueller Barbecue (Taylor), The Slow Bone (Dallas), Black's Barbecue (Lockhart, Austin, San Marcos, New Braunfels), Hutchins BBQ (McKinney, Frisco), Schmidt Family Barbecue (Bee Cave), Lockhart Smokehouse (Dallas, Plano), Kreuz Market (Lockhart), Joseph's Riverport Bar-B-Q (Jefferson), Snow's BBQ (Lexington), Opie's Barbecue (Spicewood), Roegels Barbecue Co. (Houston), Meat Church (Waxahachie), Micklethwait Craft Meats (Austin), BBQ on the Brazos (Cresson), Brisket Love BBQ & Icehouse (Lindale), Zavala's Barbecue (Grand Prairie), The Original Bodacious Bar-B-Q (Longview), Truth BBQ (Brenham, Houston), Miller's Smokehouse (Belton), Tyler's Barbeque (Amarillo), LeRoy and Lewis (Austin), Brotherton's Black Iron Barbecue (Pflugerville), Evie Mae's Barbecue (Wolfforth), Country Tavern (Kilgore), Pinkerton's Barbecue (Houston), Stiles Switch BBQ & Brew (Austin), Feges BBQ (Houston), Tejas Chocolate & Barbecue (Houston), Dayne's Craft Barbecue (Fort Worth), and Brett's Backyard Bar-B-Que (Rockdale).
The festival has expanded its number of participating restaurants from 14 in its inaugural year (2014) to more than 30 in 2020.
It is really something to see how much and how well this festival has grown in seven years," said Chase Colston, festival promoter and Live Events Manager for 101.5 KNUE and Radio Texas, LIVE! "The incredible amount of support we have received from our fans, Downtown Tyler and countless local and national sponsors has made Red Dirt more than we could ever imagine. We can't wait for another great time in Year 7.
See y'all on the brick streets this October!
10 Reasons Why This $2.5M House Is The Home Of My Dreams
More From Radio Texas Live