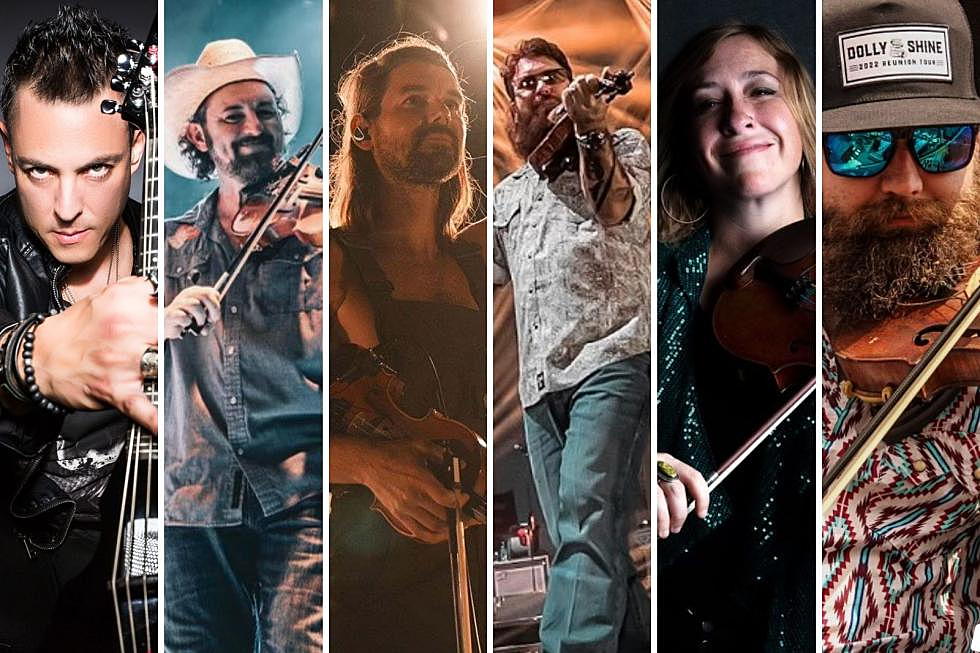 Texas Fiddle Clinic: Your Teen Learns from 9 of Red Dirt's Best Fiddle Players
Texas Fiddle Clinic
If you've got an aspiring fiddle player in the family this is for you. The inaugural Texas Fiddle Clinic is coming to Bryan, TX this December, and it will give your teen hands-on instruction from some of the finest fiddle players Texas has to offer.

Texas Fiddle Clinic will be a one-day masterclass style clinic geared towards high school orchestra students. The all day class is scheduled for Dec. 17th at The Stella Hotel in Bryan, TX. It runs from 9am-5pm. Tickets go on sale 9/12 at 8am
Your Texas Clinic Instructors: Jody Bartula (Cody Johnson), Bennett Brown (Shane Smith & The Saints), Brady Black (Randy Rogers Band), Brendon Anthony (Pat Green, Texas Music Commissioner), Damian Green (Aaron Watson) Haydn Vitera (Tequila Rock Revolution, Asleep at the Wheel, Rick Trevino), Katie Shore (Asleep at the Wheel), Nick Worley (Cooder Graw, Jason Boland), Wes Barlow (Danno Simpson, Dolly Shine, Blaggards).
We caught up with Texas Fiddle Clinic organizer Wes Barlow and asked him what he and his comrades hope to accomplish with the class and his answer was simple: "Inspire the next generation of fiddle players."
The instructors also have their sights set on increasing player retention after high school. They want to help students "appreciate and learn about their instruments from a different perspective to show them the endless possibilities beyond orchestra."
What inspired Barlow and company to put the Texas Fiddle Clinic on? What type of foundation is he looking to build for todays students?
I was fortunate to have a few authentic Western Swing players take an interest in me, and take me under their wing in middle school. This started my road to becoming a fiddle player. My junior high orchestra director was very supportive and encouraging of this venture and that undoubtedly changed my life.
The idea of Texas Fiddle Clinic is something that Barlow has been going back to for five years now, and this year it's finally happening. If you play violin or fiddle then you already know that there are so many camps across Texas and the U.S., but how many are taught by nearly 10 of the best fiddle players today? You don't want to miss out on what will surely be an amazing opportunity.
Get more details and get signed up right here.
The First Facebook Profile Picture of 37 Texas & Red Dirt Acts
Have you ever wondered what your favorite bands and artists looked like when Facebook began it's world take-over around '08-'09? So did we.
How about a fun trip through time? Here are the first (or at least oldest) profile pictures from Turnpike Troubadours, Koe Wetzel, Whiskey Myers, Randy Rogers Band, Cody Johnson, Aaron Watson, Wade Bowen, and a few more of your favorite artists and bands
The List: Cross Canadian Ragweed Albums
Cross Canadian Ragweed
was formed in
Yukon, Oklahoma
in 1994. Made up of
Cody Canada
Grady Cross,
Randy Ragsdale
, and Jeremy Plato. The group released five studio albums and three live albums from 1994 until they disbanded in 2010.
More From Radio Texas Live