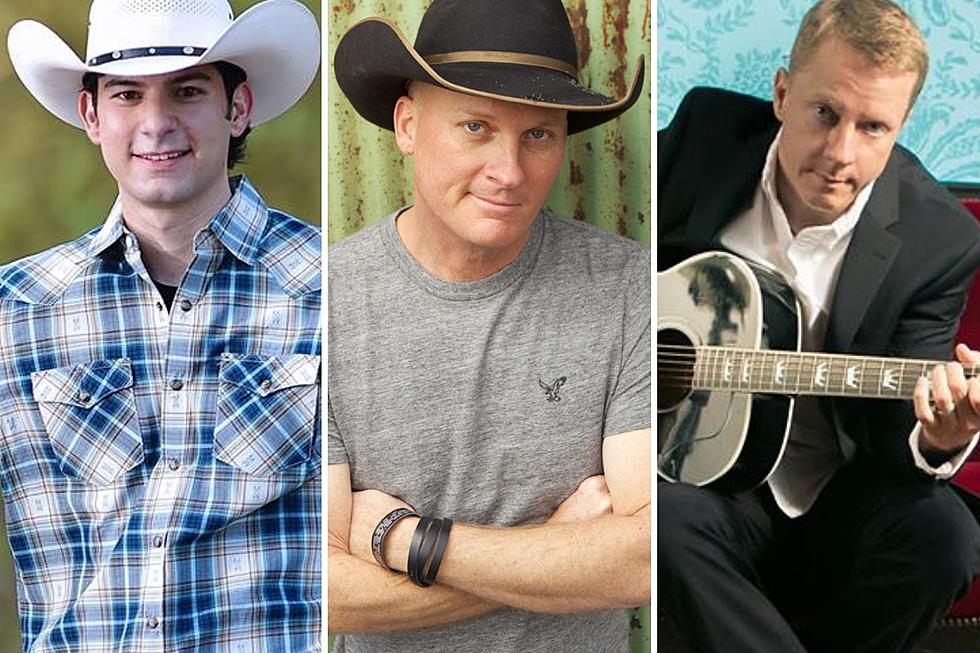 Tops in Texas: Cory Morrow, Kevin Fowler, and Robert Ray
Courtesy of Robert Ray, Kevin Fowler, Cory Morrow
This week Cory Morrow, Kevin Fowler, and Robert Ray are all eyeballing the top spot on Texas radio, but only one can be No.1. Who's got what it takes? Let's find out.
10. Mike Ryan - Damn Good Goodbye
9. Jesse Raub Jr. and Cody Johnson - Sittin' Here 
8. Casey Donahew - That Got The Girl  
7. Pat Green - Friday's Comin' 
6. Wade Bowen - Death, Dyin', and Deviled Eggs
5. Mark Powell - Keep it Country 
4. Kevin Fowler - Beach Please  
3. Cory Morrow - Whiskey and Pride 
2. Josh Abbott Band - The Night is Ours  
1. Robert Ray - Two Steppin' at a Time
Like Radio Texas, LIVE! on Facebook and follow us on Twitter to keep up with everything Texas and Red Dirt. And remember we're streaming all your favorite music 24/7 through Alexa and online here.
More From Radio Texas Live