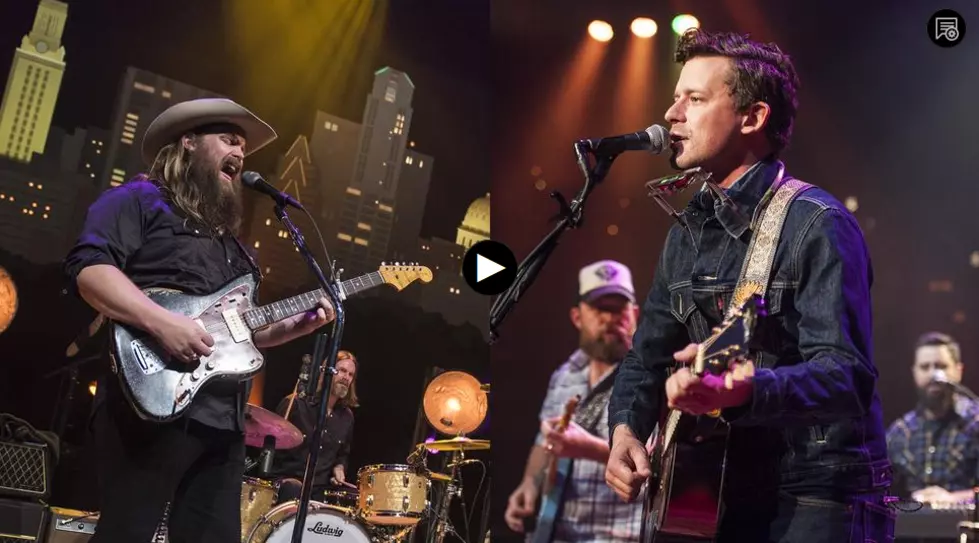 Turnpike Troubadours, Chris Stapleton Close Out 43rd Season of Austin City Limits
KLRU.tv
Chris Stapleton and The Turnpike Troubadours brought the 43rd season of Austin City Limits to a close over the weekend. If you missed it on your TV, that's okay. We've got the internet.
Chris Stapleton spent the first part of February with his three solo albums Traveller, From a Room: Volume 1, and From a Room: Volume 2, at No. 1, No. 2, and No. 3 on the Billboard Country Albums chart. A feat last accomplished by Garth Brooks in 1994.
Turnpike Troubadours released one of the best country albums of 2017, A Long Way From Your Heart -- released nearly two years to the day after their critically acclaimed self-titled album. The Oklahoma-based band released their new single to radio, "Something to Hold On To," last week be listening for it, and Stapleton's latest "Broke Halos" on Radio Texas, LIVE!