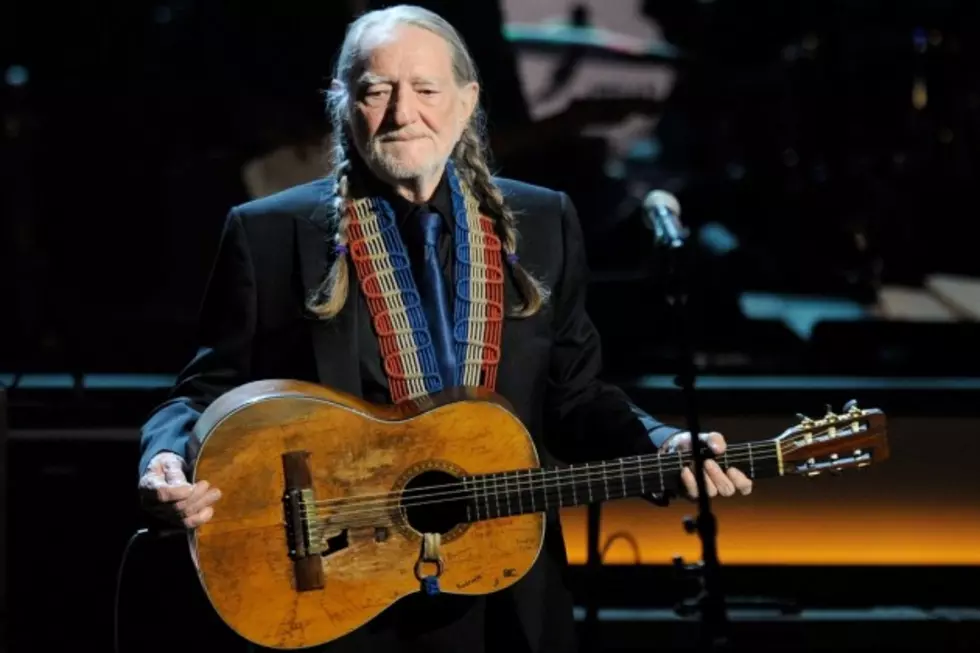 Willie Nelson Reveals Lineup For Upcoming 'Luck Reunion'
Ethan Miller, Getty Images
After months of concert-going, scheduling, and a few beer-soaked conversations, we are so excited to announce our 2016 @luckreunion lineup. Stay tuned as we will be releasing another batch of tickets on Wednesday (more details coming later today ) Welcome to the #luckfamily y'all, see you on March 18th!

Posted by Luck Reunion on Tuesday, February 23, 2016
Willie Nelson has announced the lineup for his 2016 Luck Reunion, held outside of Austin at his ranch in Luck, Texas. This year's Luck Reunion will feature two stages and more than 20 acts, with a lineup that ranges from country to rock, folk to soul...but all with influences in the "outlaw" sub-genre.
"We believe that the best way to honor the true Americana story is by embracing the spirit of the movement and harboring a community that pushes boundaries — celebrating the wild, gritty and ultimately beautiful work of artists we love," Luck Productions state in a press release. "The support of Willie, and the opportunity to revive Luck as an artistic gathering place, is a gift."
The Luck Reunion is scheduled for March 18th during the music portion of SXSW 2016, which runs in Austin, March 15-20th. The tickets will be released in small batches at the Luck Reunion website HERE.
Willie Nelson's Luck Reunion 2016 lineup is as follows:
World Headquarters Stage--
Willie Nelson & Family
Jenny Lewis
Lucius
Blitzen Trapper
Doyle Bramhall II
Alberta Cross
John Fullbright
Amasa Hines
Horse Thief
The Black Lillies
Heaven's Jail
Revival Tent--
Billy Joe Shaver
John Moreland
Parker Millsap
Margo Price
Joe Pug
Lissie
Matt Vasquez
Ray Wylie Hubbard
Aaron Lee Tasjan
Indianola
Plus a song swap curated by Heartworn Highways Revisited, the groundbreaking sequel to the iconic music film Heartworn Highways, featuring performances from Robert Ellis, T. Hardy Morris, Sam Outlaw, Shelly Colvin, Andrew Combs, and Jonny Fritz
Chapel Stage--
Jack Ingram
Erika Wennerstrom (Heartless Bastards)
Ciaran Lavery
Dylan LeBlanc
Holly Macve
Jonny Burke
Rob Baird
Daniel Romano
Insects vs. Robots
Lily Meola
More From Radio Texas Live