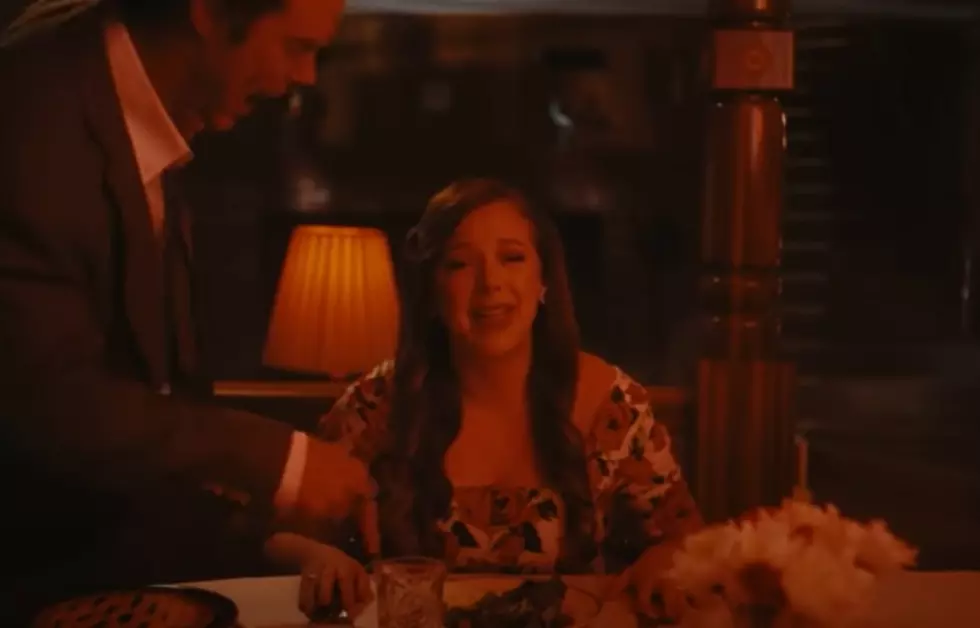 '23 Red Dirt BBQ & Music Fest Artist Kaitlin Butts Debuts Powerful New 'Blood' Video
YouTube
Oklahoma native Kaitlin Butts released her debut album, Same Hell, Different Devil, in 2015, an album that landed on our list for best of that year. Since then, Butts has continued perfecting her craft releasing so many poignant, honest, and powerful singles; culminating with a seven-track album, What Else Can She Do, late last year.

On Sunday night (Jan. 29) Butts, who'll be playing our annual Red Dirt BBQ & Music Festival in May, released the spine tingling new music video for her smash "Blood."
Here's what she wrote on her socials upon its release:
The Blood music video is out now. It meant a lot to me to be able to depict how I see this song in my head and show exactly the kind of behavior I wrote this song about.
With an abusive, alcoholic narcissist, you try to reason with them. You cater to their ego by quietly bringing up something that is bothering you about their behavior. "You don't hold back, you don't play nice". That doesn't land like you thought it would and they, not so kindly, put you back in your place.
She cowrote the song with Angaleena Presley of the Pistol Annies. Here's what she said of the writing session.
"We came to the conclusion that when it comes to family, it's 'normal' to accept behavior that we wouldn't from friends. And when a friend displays toxic, abusive behavior, we can decide to cut ties and we may never see them again, but with family, it's much easier said than done. I left Angaleena's house that day feeling so proud of what we had made. I felt cleansed of a lot of bottled up trauma that I needed to get out of me somehow.

 
Craving more Texas and Red Dirt in your life? Download the Radio Texas, LIVE! app on ANDROID or IOS to stream the best music in the world. Be sure to give my new podcast a listen; Buddy Logan's Aircheck is available to stream or download on Spotify, Google, Tunein, anywhere fine podcasts can be found.
Full Lineup Announced For '23 Red Dirt BBQ & Music Festival in Tyler
This year's festival will be on Saturday May, 6th.
Tickets are on sale now at
reddirtbbqfest.com.
We can't wait to see all of you back out on the brick streets of Tyler, TX, this May.
More From Radio Texas Live