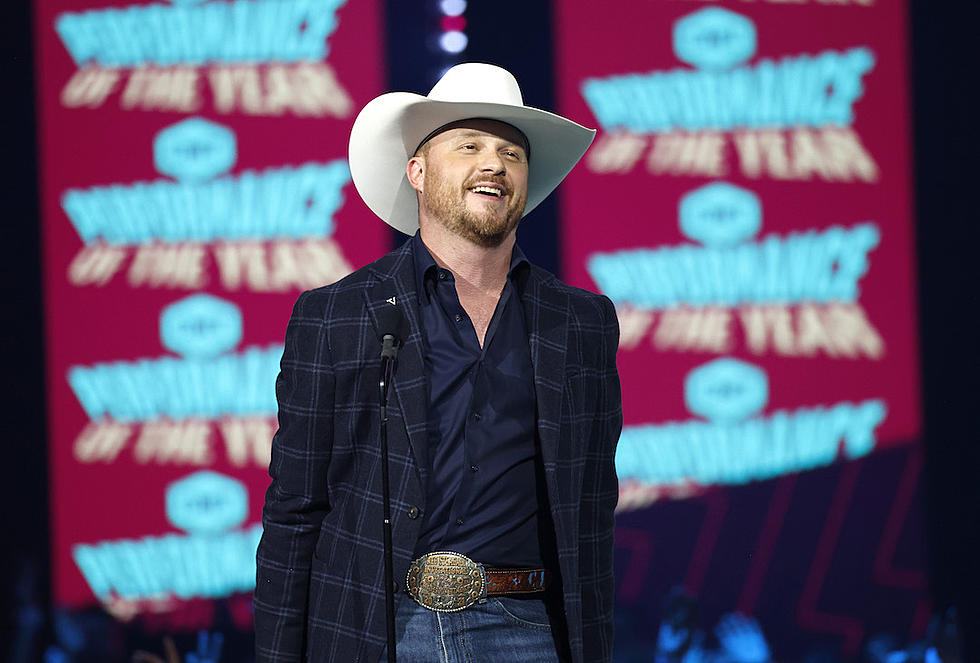 Cody Johnson Announces New Double Album, 'Cody Johnson: Leather'
Jason Kempin, Getty Images
Cody Johnson is gearing up to release a new album, and once again, he's making sure fans get their money's worth: His next project will be a 24-track double album, titled Cody Johnson: Leather.
That makes Johnson's second consecutive double album, as his October 2021 project, Human, was also a two-disc project with 18 tracks in total.
In conversation with Audacy's Gunner & Cheyenne, Johnson explains that he plans to "release this one a little differently" than he did Human, but the end result will be another supersized batch of music. He didn't specify exactly how the roll-out process will be different, though Human dropped all in one batch, so perhaps Johnson plans to stagger Leather's release over the course of multiple different dates.
"Maybe by the end of the year, maybe next year," the singer continues, when asked if there's a timeline set for the album. Though he doesn't have an exact release date nailed down just yet, Johnson did elaborate further on the theme of his new project.
"This round of 24 songs, I have to say, is the best round of songs I've ever recorded. And I feel like that's the way it should be. Each album should outdo the last one," he continues.
"There's some fun stuff. I think the theme of this new album is fun," Johnson elaborates. "It doesn't matter whether it's a ballad or whether it's a tongue-in-cheek, kind of a fun [song], it all has to be fun. It all needs to make you wanna move around and bob your head a little bit."
In December, Johnson told Taste of Country that he was beginning the process of going into the studio to cut songs. In March, ahead of the 2023 CMT Music Awards, Johnson dropped another tidbit of information — he revealed that one of his new songs will be a duet with Carrie Underwood.
See the Top 50 Country Duets of All Time!
More From Radio Texas Live