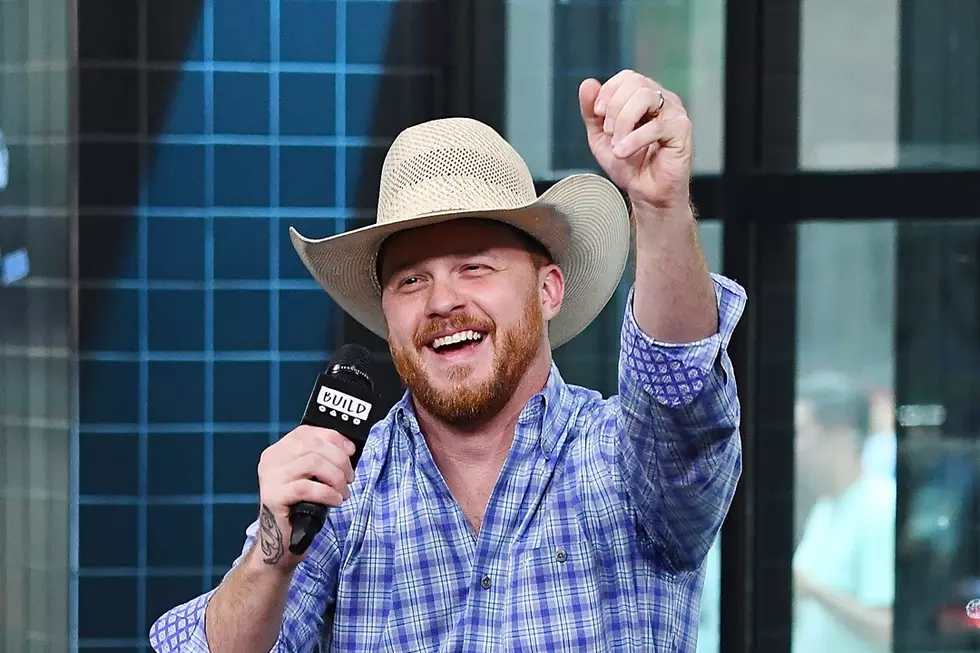 Cody Johnson Hasn't Even Had Time to Celebrate His Grammy Nomination Yet
Nicholas Hunt, Getty Images
Cody Johnson is concluding his already momentous year with a bang: Just days after bringing home two trophies at the 2022 CMA Awards, he earned his very first Grammy Awards nomination, in the Best Country Song category for his chart-topping hit, "'Til You Can't."
"It's an incredible honor," the singer recounted to Taste of Country in late November. "If you've ever recorded anything, you always think about what it would be like to get a Grammy nomination. Grammys are so cool that you celebrate the nomination! You've kind of already won, and that's an incredible thing."
But so far at least, Johnson's celebrations for his Grammy nod have had to wait. The singer says that life has been a whirlwind — so much so that he's been too busy to mark the occasion. "I'm on my front porch of my ranch at my house right now, and this is the first day I've sat still since the CMAs," he relates.
The day the nominees list came out, Johnson was at home in Texas — recently back from the CMAs in Nashville — but he was juggling dad duty and prepping for a show.
"I had flown home, and I had my youngest daughter. I had a private show that I was supposed to play in Houston that day, and it was kind of a black-tie event," he recalls. "And so, I didn't really celebrate. It was a day that we were playing. And then we went to Florida for three days."
Plenty of celebration lies ahead, of course. Johnson says he's "sure" he's going to travel to Los Angeles to attend the Grammys in early February — "I'm not gonna miss that!" he says — though he doesn't know yet if his wife Brandi and their two daughters, who frequently come along while he's touring, will be able to join him.
In the meantime, the singer is relishing the recognition, especially since the Grammys' focus is on recorded music, and Johnson is particularly known for his strength as a live performer. The singer certainly isn't taking his focus off of live accomplishments and accolades — he just announced that he's planning to play the halftime show of the American Rodeo next March, for example — but he says he's grateful to be recognized for both aspects of his artistry.
"I always envy the CMA Entertainer of the Year Award," Johnson admits. "[2022 CMA Entertainer of the Year winner] Luke Combs is very deserving. And as a live performer, that's the one you want. But I think a Grammy is about as cool as it gets."
The 2023 Grammy Awards are set for Feb. 3. In the Best Country Song category, Johnson will go head-to-head against Maren Morris, Luke Combs, Taylor Swift, Miranda Lambert and Willie Nelson.
Top 22 Country Songs of 2022, Ranked
There are plenty of feel-good country jams on this list of the
top country songs of 2022
, but the No. 1 song is one of the best love songs of the decade. These 22 songs are ranked by critical acclaim, radio and sales success, and importance to the genre.
Seven of the 22 artists made our
Top Country Songs list from 2021
as well, but there are no repeats. If a song made a previous list or didn't spend most of its time on the charts in 2022, it's not eligible. So, before you ask where your favorite song is (i.e. Cody Johnson, "'Til You Can't), be sure the miss isn't just a technicality.
More From Radio Texas Live