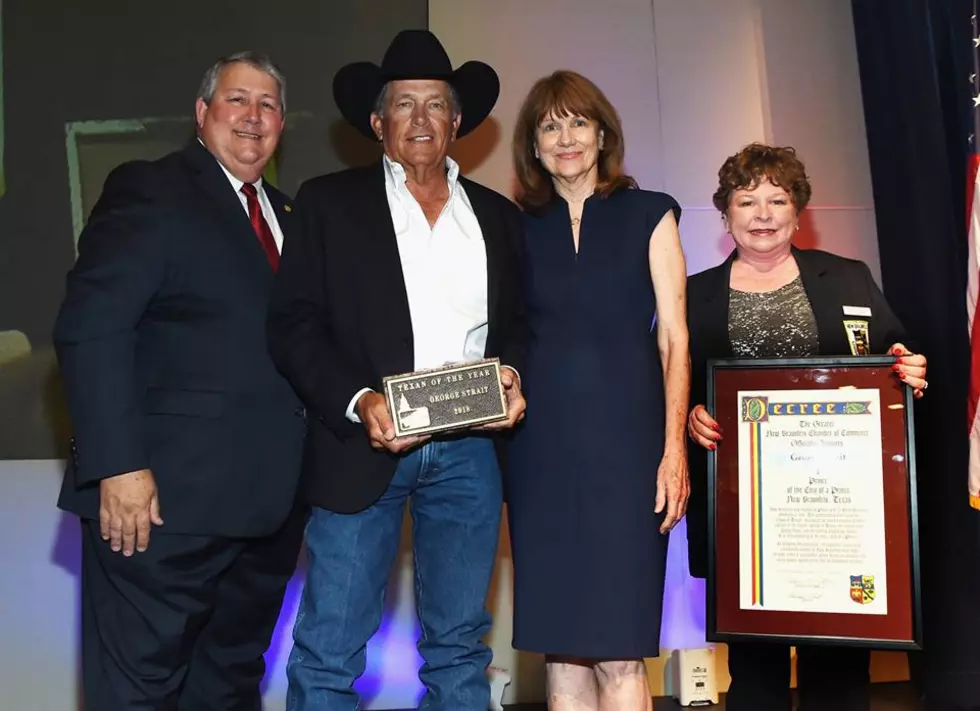 George Strait Named 2018 Texan of the Year
Rick Diamond Getty Images
Back in December it was announced that George Strait would be named The 2018 Texan of the Year. The Texas Legislative Conference has been handing out the Texan of the Year award since 1974. This year, because of Strait's efforts that resulted in raising over $50 million in relief money for victims of Hurricane Harvey, he has been named The 2018 Texan of the Year.
In a ceremony today the King of Country Music was officially awarded the honor. Strait had this to say,
I'm so proud to have grown up in the great state of Texas and so proud to be here today to accept this unbelievable honor. Texas is a big place filled with amazingly talented, smart people. How'd I end up up here?" Last year was a tough one for our great state. We're still continuing to recover and with the help of the many loyal, kindhearted Texans, we will get these communities back on their feet again. It's never surprising, but always amazing how in times of need, how generous the American people can be." I've had a great career and always been supported by the people here in Texas. This great honor is the tip top of my list.
More From Radio Texas Live