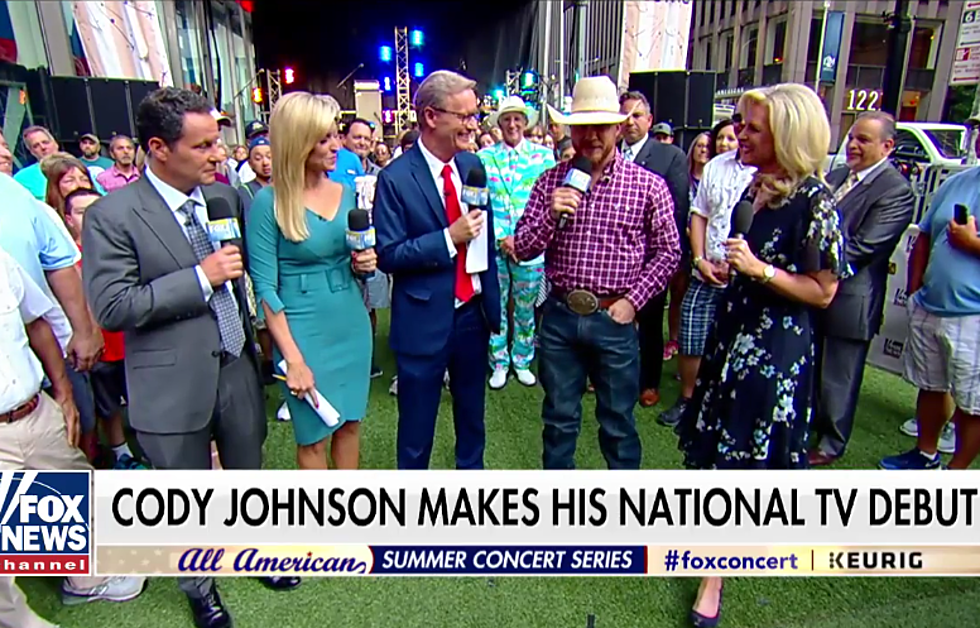 ICYMI: Cody Johnson Makes National Television Debut on Fox And Friends
Fox and Friends
At his live shows this summer Cody Johnson has been telling concert-goers to expect a new album around September, and it looks like we are on track for it. Last Friday (Aug. 10) Johnson made his national television debut on Fox & Friends, where he debuted the album's first song.
"On My Way To You," Johnson's first major record release officially hit radio and iTunes the same day. But the CoJo Nation got their first listen to on Fox and Friends as part of their American Summer Concert Series.
It's been a big summer for Cody and the boys, having signed a partnership deal with Warner Music Nashville just weeks ago.