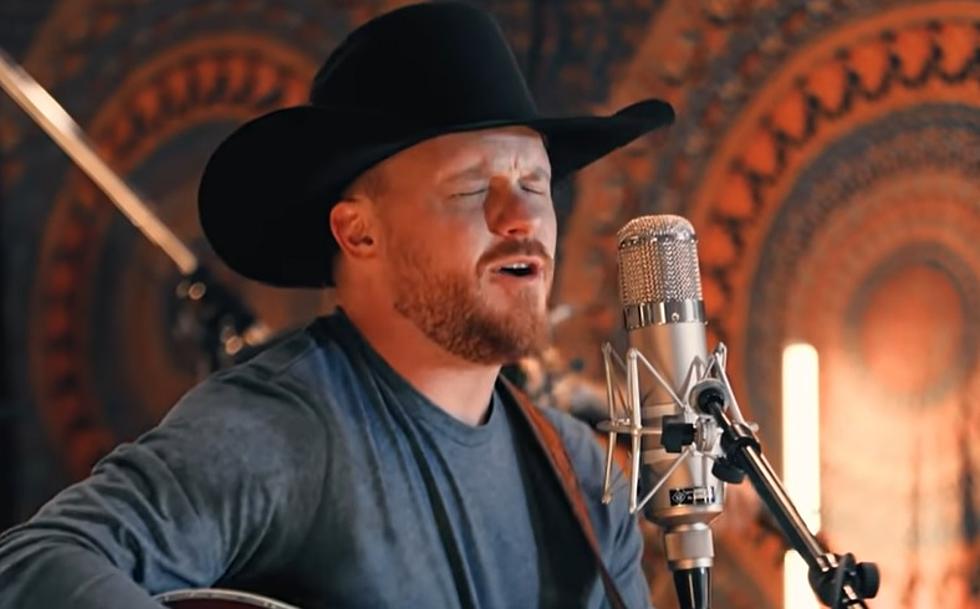 Stop Everything & Listen to Cody Johnson Cover 'She's Acting Single' Right Now
YouTube via Cody Johnson
Cody Johnson has it. He's always had it. And that's not to takeaway from the hard work that he and his band have put in over the years, but the man is a super talent. Combine that with his out of this world work ethic and he's on the cusp of superstardom.

His voice is just so damn powerful. And the instrumentation on this mix of Gary Stewart's only No. 1 smash, "She's Acting Single," is phenomenal. That steel guitar and fiddle is next level.
The song was written by Wayne Carson, and was originally released in March 1975 as the third single from Stewart's, Out of Hand. Don't get me wrong the original is still great... but man, CoJo has got something to add.
CoJo has really been racking of the RIAA certifications of late. His latest radio smash, "'Til You Can't," which went No. 1 last year and won a GRAMMY is really resonating with fans. The Recording Industry Association of America has certified it as well as "Dear Rodeo" GOLD. Both songs are from his newest release, Human: The Double Album.
Radio Texas, LIVE! is heard on great radio stations in Colorado, South Dakota, Louisiana, Oklahoma, and Texas: Grand Junction: 995 KEKB, Sioux Falls: KIKN 100.5, Abilene: KEAN 105.1, Austin: KOKEFM, Midland-Odessa: KNFM Lone Star 92, Killeen-Temple KUSJ US 105, San Angelo: KKCN 103.1, Texarkana: KKYR Kicker 102.5, Lawton: KLAW 101, Lubbock: KQBR 99.5, Victoria: KXAX 104.3, Livingston: KIXS 107.9, Lufkin/Nacogdoches: KYKS Kicks 105.1, Wichita Falls: KWFS Lonestar 102.3. Shreveport: KXKS 93.7, Amarillo: KATP 101.9 The Bull, and originating from Tyler/Longview: 101.5 KNUE.
This Stunning $27 Million Houston, TX Home is All Windows & Luxury
Well I'll be, the actual house from the "don't throw rocks if you live in a glass house" house is located just outside Houston, TX, and it is a luxurious sight to behold.
WOW! Take a Look Inside This Creepy Abandoned Mall in Dallas, TX
Abandoned since '19, Valley View Mall in Dallas, TX, aside from apparent graffiti artists, and a 2-alarm fire in February, has been empty for years. Would you like to take a look inside this once legendary North Texas mall? Yeah, me too.
More From Radio Texas Live