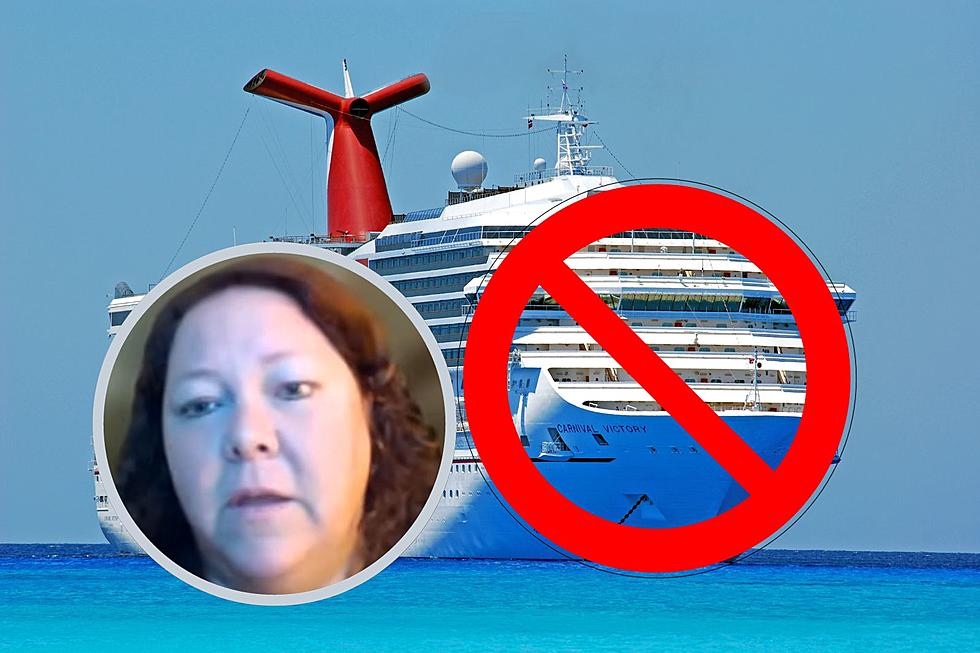 Texas Mom and Nurse Fights For Rights With Carnival Cruise Over a Hot Button Issue
Canva
If You're Planning On Going On A Carnival Cruise, Pay Attention To This Story From A Dallas, TX Mom And Nurse.
Melinda Van Veldhuizen, a 42-year-old mom of two from Dallas was preparing for an August trip she had planned to take with her family to celebrate both her 21st wedding anniversary with her husband and her son's senior year of high school.
But she says she was treated "like a criminal" over something everyone can buy in stores: Legal CBD Gummies.
The family had spent roughly $5,586 on their planned vacation.
The family was preparing to sail out of Miami to Aruba, Curaçao and the Dominican Republic when security found the "sleep tight" CBD gummies in her bag. After being taken to a separate area by security she was interrogated for 2 and a half hours.
She was subsequently blocked from boarding the boat that her and her family paid for and her husband and kids decided to miss the cruise as well.
Apparently, Carnival Cruise Lines Prohibits CBD And Hemp Products.
While CBD is legal in most of the country after Congress removed hemp, defined as any part of the cannabis sativa plant with no greater than 0.3% of THC, from its list of controlled substances, Carnival says its banned due to the its legality at the ports they visit according to their website.
"While certain CBD products used for medicinal purposes may be legal in the US, they are not legal in all the ports we visit and therefore are also considered prohibited items...."
---
Van Veldhuizen Would Later Learn She Was Banned For Life From Carnival.
According to WPLG, she would later receive a letter from Carnival informing her that she was banned from all Carnival ships for life. The letter added that her "violation of the ship's rules interfered with the safety and/or enjoyment of other guests".
Van Veldhuizen said she has taken more than a dozen Carnival cruises over the years is pursuing an internal claim with Carnival but has threatened to sue if her situation isn't resolved.
Top 15 Family Friendly Around Tyler, Texas
Here are some great options to take the whole family out to eat around Tyler, Texas.
Gallery Credit: Billy Jenkins
Help the 35 Texas Families Whose Teens Went Missing in October
35 Texas families are looking for their teens who went missing in November while three East Texas families are looking for their teens who are still missing from as far back as May.
Gallery Credit: National Center for Missing and Exploited Children
5 Texas Cities That Have Big Budgets for Christmas
These areas of Texas have been identified as having the most money to spend on the holidays in 2023.
Gallery Credit: Billy Jenkins
More From Radio Texas Live