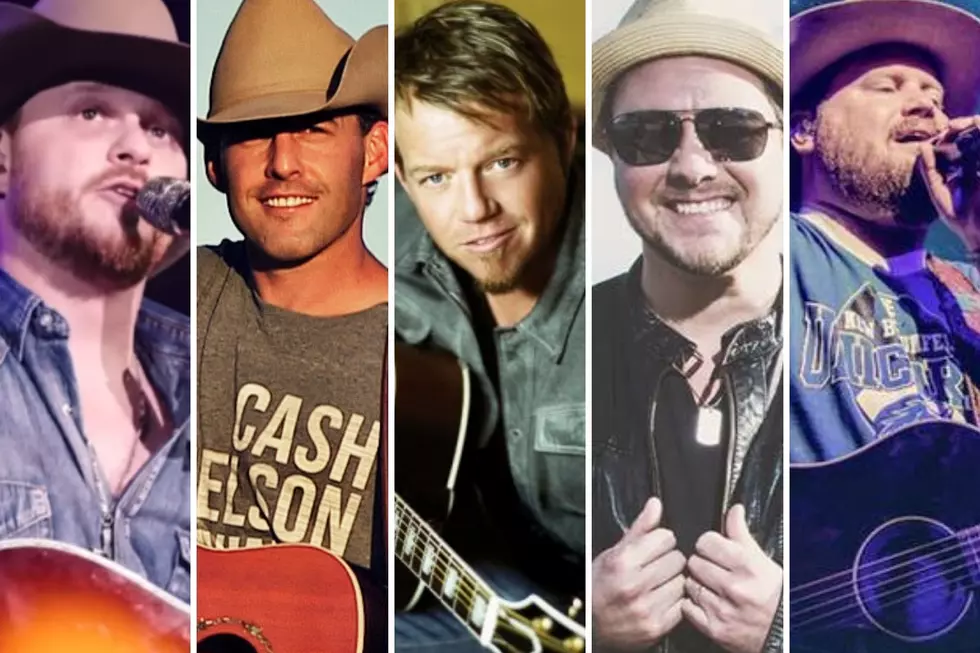 The Definitive Top 5 Best Texas Love Songs on Valentine's Day
Courtesy of Cody Johnson, Aaron Watson, Pat Green, Eli Young Band, Randy Rogers Band
Whether Valentine's Day means mustering up the courage to finally ask that special someone out, dropping the "L-Bomb" for the first time, popping the question, getting beers with the boys, or wine with the girls, today is special.
5. Randy Rogers Band "Steal You Away"
"He ain't listening to a word you say, he doesn't look at you the way I would. I should steal you away... In the middle of the night come take your heart, I should steal you away."
4. Eli Young Band "Always the Love Songs"
"With the fire down low, held your girl real close, made you wanna love the one you were with, gave you the courage for that first kiss. It was the love songs, always the love songs."
3. Aaron Watson "Run Wild Horses"
"Girl I got you in my arms, coming all undone, no fences in your heart, run wild horses run - free as the wind, my passion on your skin, your lips on mine."
2. Cody Johnson "With You I Am"
"I ain't no Patrick Swayze. my ol boots never danced on air, never walked with a swag, looking sharp as a tac lit up like Time Square. Who's that guy with a big ol' smile as wide as the Rio Grande?"
1. Pat Green "Crazy"
"If I am truly crazy, don't you know I like my life that way. If I'm really goin' on out of my mind, won't you hop on board and make your get-away."
One of our all-time-favorite songs off Three Days, is also a great love song and well deserving of our top spot.
More From Radio Texas Live