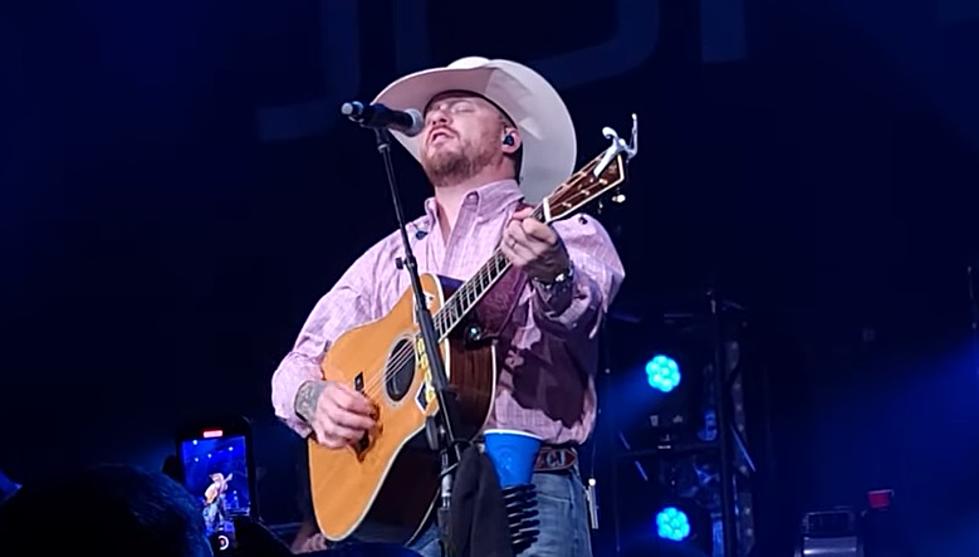 Cody Johnson's Powerful Performance of 'How Great Thou Art' At The Ryman in Nashville, TN
YouTube via Taylor Hendrix
Remember back to the summer of '21, Cody Johnson and the boys were back for back-to-back nights at The Ryman in Nashville, TN? It was an epic two night stand.

This video of Johnson performing "How Great They Art," is officially inside of of my top 10 best CoJo performances. Amazing. Shoutout YouTuber Taylor Hendrix for getting this up for all of us.
In February of '20, during a break from touring with Miranda Lambert, we got the chance to catch up with our ol' pal Cody Johnson. At the time, man, 2020 was teed up to be a huge year for the Texas native.
If you hadn't heard, toward the end of 2019 word started getting out that "The Great 20th Century Cody Johnson Song Search" was underway, remember hearing about that? Cody and his team set out to find songs that had been written in the '90s.
"We specifically asked for songs that were written pre-2000," Johnson told us. "I wanted stuff that other artist wouldn't cut because [they thought] it couldn't work on country radio... There are a million songwriters I could name right now that stopped getting hits after the '80s and '90s because they couldn't adapt to [writing the new] type of country music."

 
Download the Radio Texas, LIVE! ANDROID, or IOS app, and use it to stream Cody Johnson, Whiskey Myers, Koe Wetzel, Flatland Cavalry, Shane Smith & The Saints and all the rest of your favorites without commercial interruption. Be sure to give my podcast a listen, Buddy Logan's Aircheck is available to stream or download everywhere that fine podcasts can be found.
The Top 10 States Texans Are Moving to
Texas is a wonderful place to raise a family, that's why my wife and I are doing it. And while there are certainly more people moving Texas cities i.e. Austin, TX and Dallas, TX, than leaving, there are families leaving too.
The Top 10 States Moving to Texas May Surprise You
Folks in Texas are well known for our warm hospitality and friendly nature. It's no surprise that visitors tend to take well to our welcoming atmosphere. Add in our massive size and booming economy it's understandable why Texas cities are seeing a big influx of people.
More From Radio Texas Live