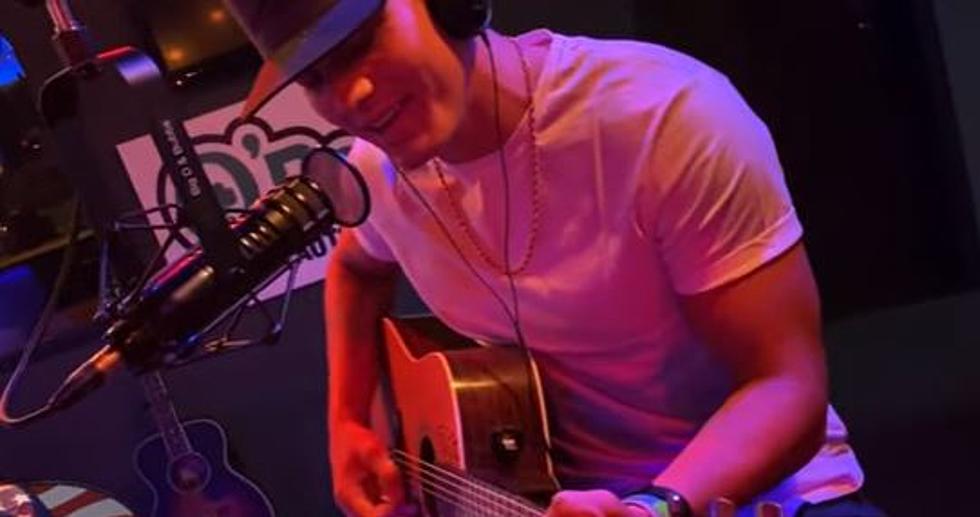 Watch Parker McCollum Sing Tim McGraw's No. 1 Smash 'Don't Take The Girl'
YouTube
Parker McCollum is gearing up for the release of his second major-label album this next month. The album will feature 15 tracks, including his current single, "Handle on You." The new project titled, Never Enough, is out on May 12th.

But while we all wait for new music from The Lime Stone Kid, let;s go back to summer of '20 when he dropped an epic-early-morning Tim McGraw cover of "Don't Take The Girl." Man, what a great song. I was 13-years-old when this one came out to radio, and even then it had me chopping onions.
The song was written by Larry Johnson and Craig Martin, and it became McGraw's fifth radio single, and his first-ever No. 1 single on the Hot Country Songs chart.
McCollum does the song justice, no doubt.
Get the Radio Texas, LIVE! app and stream all of your favorite Texas and Red Dirt music 24/7, commercial free, directly to your phone. Click here for IOS, or here for ANDROID. Give my new podcast a listen, Buddy Logan's Aircheck is available to stream or download on Spotify, Google, Tunein, anywhere fine podcasts can be found.
Radio Texas, LIVE! is heard on great radio stations in Colorado, South Dakota, Louisiana, Oklahoma, Missouri, and Texas: Grand Junction: 995 KEKB, Sioux Falls: KIKN 100.5, Abilene: KEAN 105.1, Austin: KOKEFM, Midland-Odessa: KNFM Lone Star 92, Killeen-Temple KUSJ US 105, San Angelo: KKCN 103.1, Texarkana: KKYR Kicker 102.5, Lawton: KLAW 101, Lubbock: KQBR 99.5, Victoria: KXAX 104.3, Livingston: KIXS 107.9, Lufkin/Nacogdoches: KYKS Kicks 105.1, Wichita Falls: KWFS Lonestar 102.3. Shreveport: KXKS 93.7, Springfield: KOMG 105.1, Amarillo: KATP 101.9 The Bull, and originating from Tyler/Longview: 101.5 KNUE.
Full Lineup Announced For '23 Red Dirt BBQ & Music Festival in Tyler
This year's festival will be on Saturday May, 6th.
Tickets are on sale now at
reddirtbbqfest.com.
We can't wait to see all of you back out on the brick streets of Tyler, TX, this May.
More From Radio Texas Live