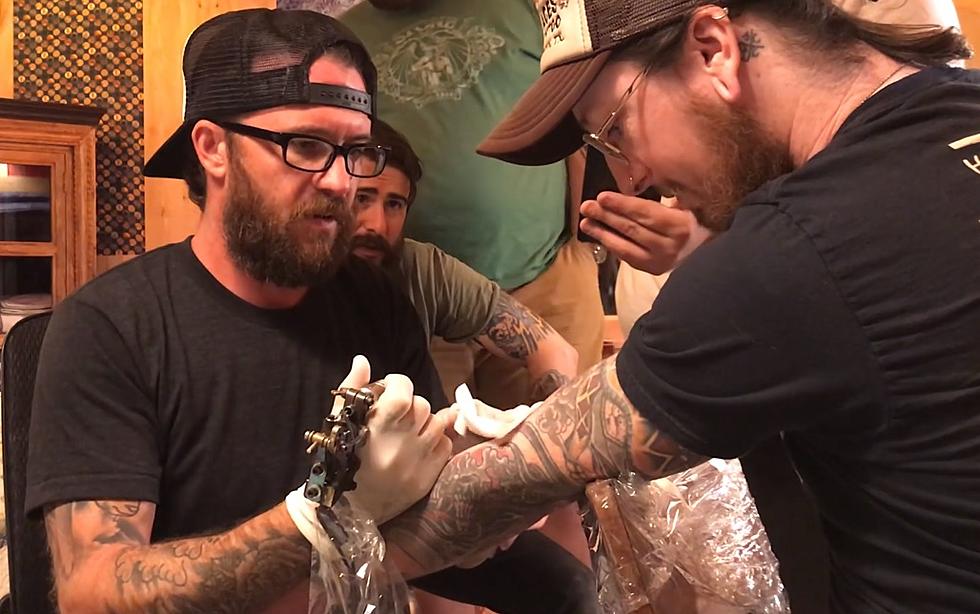 Cody Jinks Should NOT Be Your Next Tattoo Artist.. Or Should He?
Jason DeRamo Facebook
[Originally posted May 2019] All of us here at Radio Texas, LIVE! were excited to hear that Cody Jinks is back in the studio working on the follow-up to his 2018 album Lifers -- less than one year since it was released.
But it seems that Jinks is getting stir-crazy in the studio. Last week he shared a "Jinks Here" video getting some new ink, which that's cool.
Today, though, Jinks switched seats with his tattoo artist to give him some new ink. And hey, a bad tattoo made by Cody Jinks is probably cooler than the best tattoo from a world class tattoo artist. Scratch that, it definitely is.
Jinks latest single "Somewhere Between I Love You and I'm Leaving" just topped the Texas charts. We're eagerly awaiting to find out what he's releasing next.
What If RodeoHouston Went Full Texas / Red Dirt? This is Our Dream Lineup
There will be mainstream country acts, pop acts, Christian, Hip Hop, Norteno, and EDM this year. They really do a tremendous job of covering all the bases, truly a night or two for everyone -- but what if they went full Texas / Red Dirt?
More From Radio Texas Live