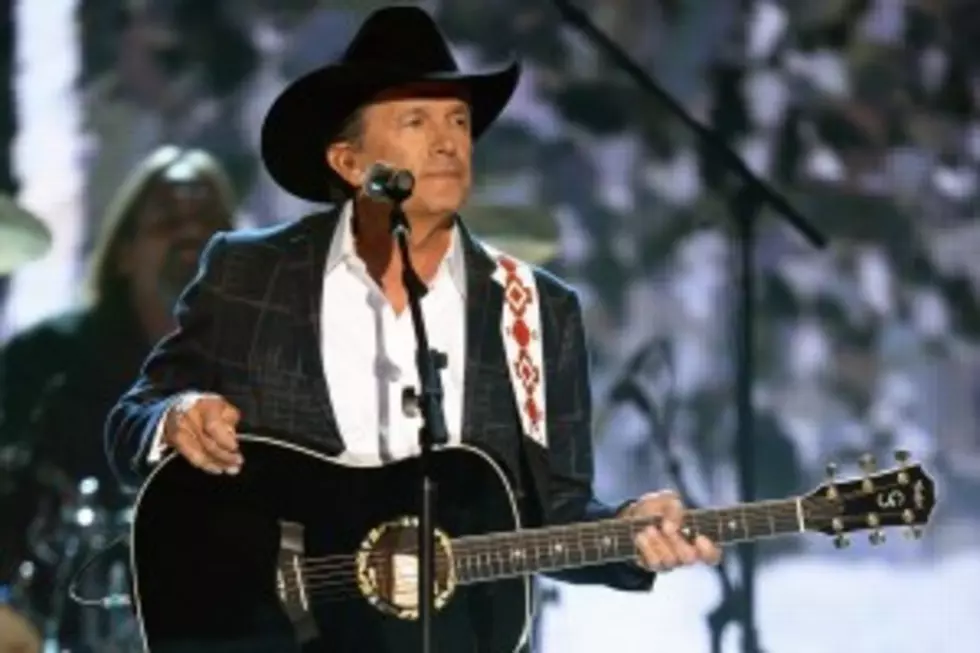 George Strait Makes Surprise Appearance at SXSW in Austin
Ethan Miller, Getty Images
No your eyes do not deceive you. In what will have to go down as the biggest SXSW surprise this year, even more surprising than Willie dropping by the Spotify House on Sunday, George Strait dropped in on GRAMMY winner Ray Benson's birthday party.
According to Billboard, Strait turned up on Tuesday night (March 15), joining Benson and Asleep at the Wheel onstage for a set of his hits that included "Troubador," "The Fireman," "Here for a Good Time," as well as "All My Ex's Live in Texas."
Oh man, to have been there for that. How do they succeed at actually keeping things like this secret?